Beta Epsilon of Theta Xi


University Of California, Davis
Memorial Trophy History
From 1955 through 1967, a period of 12 years, Beta Epsilon won the National Memorial Trophy a remarkable 11 times. And in the 60 years since Beta Epsilon became chartered, we won the Best Chapter Award 27 times! In addition to our "golden years" there was an 18-year stretch from 1973 to 1991 when we won the award 15 times ... with only three gaps (two of which were won by a strong competitor -- Alpha Iota at Kansas State -- which has won the Trophy 13 times since 1975).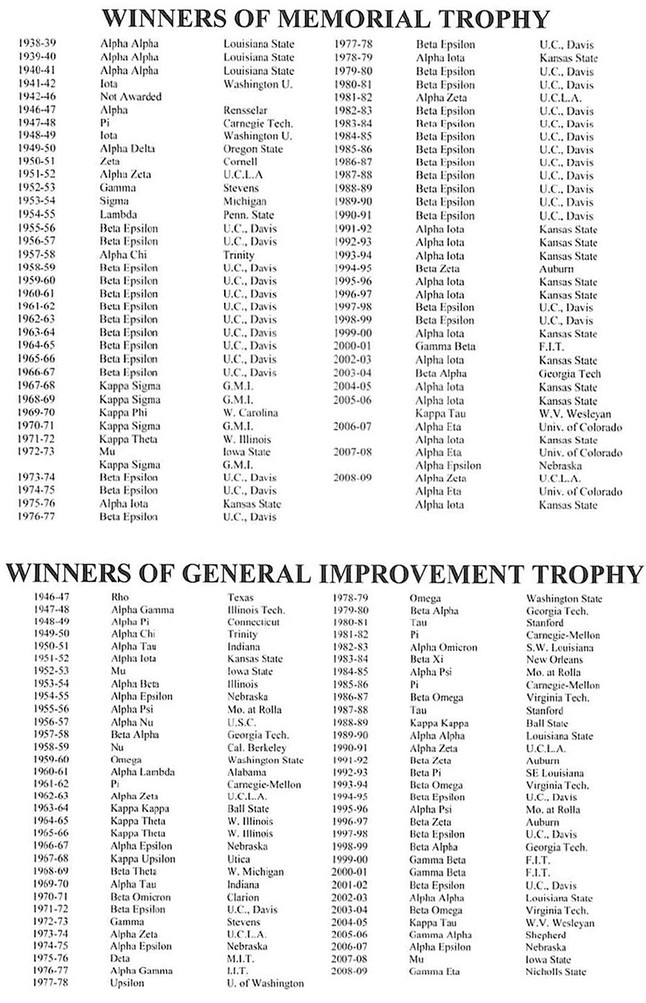 These achievements can be credited to consistent devotion to the standards set down by the Founding Fathers of our Chapter; an organization structured to produce all-around excellence; and consistent leadership from undergraduates, alumni and advisors. And particularly Turpie Jackson, whose dedication and sheer willpower made the whole thing work, year after year.
In this section are articles from The Unicorn describing some of those many successes. So let us congratulate ourselves, from the early guys who set the standard to the rest of us who followed through. Well done!